Driving operational excellence in the UK's rail networks with SD-WAN
"This government profoundly believes in the future of the railways. Without them, our cities could not function, critical freight connections would be cut off, carbon emissions and pollution would rise, and mobility would fall – not just for the millions of people without cars, but for drivers too, as the roads became clogged."
It's a time of exponential change for the UK's rail networks – and the pace is only set to increase. Following the commitment of more than £40 million to transform the UK's rail networks in November 2020, in May 2021, The Great British Railways: The Williams-Schapps Plan for Rail was presented to Parliament, setting out a thirty-year plan for transforming the quality of transport across the country, in anticipation of the eventual return of pre-COVID numbers of commuters, travellers, and freight vehicles.
The crux of this plan is to consolidate multiple services under the Great British Railways banner, while simultaneously working with private organisations to deliver a more efficient, more cost-effective, and more sustainable model for rail travel, drawing on the lessons learned throughout the years of privatisation and the sector's response to COVID-19. This will be executed through a number of five-year plans, each of which will focus on a specific aspect for network transformation. For example, the Intelligent Infrastructure plan will focus on utilising the high volumes of data generated across rail networks each day to pre-emptively resolves potential faults and identify new opportunities for services improvement, utilising cutting-edge IoT technology and sophisticated OT integration.
The project represents the most ambitious transformation of the UK's rail networks since they were first launched in 1825 and is certainly to be applauded for the numerous benefits it will offer passengers. But the challenges involved are considerable and require careful consideration from both rail professionals and their technology partners, particularly when it comes to the foundation of any successful digital transformation initiative: the networks.

Transforming rail's legacy networks for the post-pandemic world
With trains all over the country needing to be coordinated in real-time and thousands of passengers making use of them on a daily basis, the UK's rail networks depend on secure, high-performance connectivity to deliver their services and ensure each journey is a smooth, enjoyable one. However, as the Williams-Schapp Plan is rolled out, many providers are increasingly discovering that their legacy fibre networks do not deliver the resilience and scalability needed to ensure consistent performance across widely dispersed locations, a standard of security and compliance suitable for the current threat landscape, or the control and visibility that network administrators increasingly expect.
Software-Defined Wide Area Network (SD-WAN) is the answer, allowing rail operators to design and manage connectivity that suits both them and their passengers, allowing for smoother, more efficient operations across the entire country.

Why the transport sector is embracing SD-WAN
SD-WAN allows for dynamic control of every aspect of a network by decoupling the infrastructure from the service via software definition and network function virtualisation. When successfully implemented, it provides administrators with the freedom to effectively integrate multiple access technologies and manage them through a single online interface, providing an exceptional standard of agility, resilience, and cost control.
Daily operations can also benefit directly from SD-WAN's capabilities, with real-time analytics of network performance and automatic load balancing ensuring secure, efficient access to Cloud applications across the country. This, in turn, will open the door to new Cloud transformation projects, and all the efficiencies and optimisations they can offer.

Achieving a successful digital transformation
Although the potential benefits of a successful digital transformation, with SD-WAN as the foundation, are enormous, the challenges involved in such projects should not be overestimated – especially for critical services like rail, where even the most minor disruptions can have serious consequences in terms of time, money, and reputation, and when legacy networks are often highly complex, delivered by multiple providers and based on hardware that is rapidly approaching its end-of-life.
This can be avoided through careful planning, effective project management, and the engagement of a trusted technology partner who can demonstrate a proven record of success in similar projects across the CNI sector and will be able to engage with multiple service providers throughout the deployment process and beyond. This sort of collaboration – combined with a continued openness to technological innovation – will support the successful implantation of the Williams-Schapps Plan in the years ahead, ensuring that it delivers the expected outcomes, and provides passengers with a streamlined, fully integrated system for rail travel across the UK – one that offers both stress-free journeys and exceptional value for money.
To find out more about implementing SD-WAN across rail networks, do not hesitate to contact us.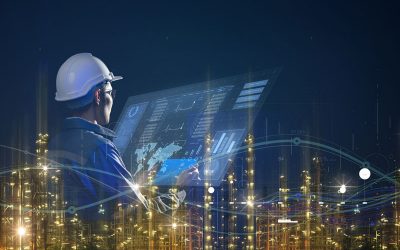 Establishing a new model for OT security in a turbulent geopolitical climateWith highly aggressive, coordinated attacks on the UK's critical national infrastructure predicted in the months ahead, optimal security of operational technology ecosystems should be treated...
read more