NCSC Advise Bolstering Cyber Security Amid Ukraine Crisis
Following Russia's attack on Ukraine's sovereignty and the release of malware in Ukraine, Cyber Security and Data Recovery must be a priority for all organisations in the UK.
The National Cyber Security Centre (NCSC) recently called on all organisations within the UK to bolster their security defences following Russia's attack on Ukraine.
The threats on organisations are expected to vary, including data breaches, leaking of confidential information, theft of intellectual property and ransomware attacks.
Based on the current events in Ukraine, where utilities and energy sectors have been the most impacted, the UK's critical national infrastructures, including utilities and renewable energies, are thought to be the most vulnerable to attacks. Thus, the importance of having a secure strategy for recovering your organisation's critical data.
Preventative measures against a Cyber Attack are no longer enough; with bad actors developing and possessing dangerous tools for breaching a company's defence, investing in secure data recovery is the only option for safeguarding an organisation.
Whilst Cyber Recovery does not prevent the attack; it ensures the safe storage of immutable copies of data for access following an attack to get the business operations running again. This limits business downtime and prevents permanent loss of data, reputational damage and hefty fines.
The Challenge
On average, a Cyber-Attack happens every 11 seconds; moreover, 67% of organisations lack confidence in their ability to recover all critical data following a Cyber-Attack. Even with preventative measures in place, Cyber-Attacks are almost inevitable, and the impact can be devastating.
Data backup systems are often designed for accessibility and not security. Numerous people submit copies of data to the backup storage making it a good target for attackers to infiltrate and compromise the data.
Many organisations have realised that preventative measures alone are not a full-proof strategy. This is why many are opting to heavily invest in Cyber Recovery solutions to ensure their business can become operational as swiftly and cost-effectively following an attack.
Dell's Cyber Recovery Vault
Dell's Cyber Recovery Vault is a proven solution that allows quick recovery of critical data following a Cyber-Attack. Isolated from the primary network, the vault offers offline air-gapped immutable copies of data that is locked and protected when an attack occurs.
Utilising CyberSense, the data is continuously scanned for corruption and threats before passing to the vault to ensure already secured data cannot become compromised.
The vault allows organisations to quickly obtain secure and safe copies of clean data to regain entire operations once the business has been compromised. This minimises operational downtime, limits lost revenue and avoids significant fines.
Enhance your Cyber Recovery today and safeguard your data against imminent Cyber-Attacks. Book your free 1-to-1 workshop with leading experts from Dell and Vysiion to safeguard your business.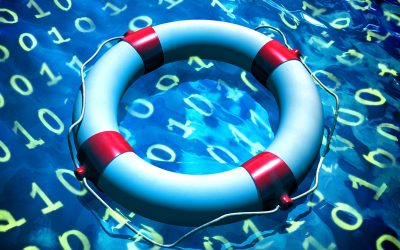 Benefits of Data Recovery for BusinessesData recovery is critical for all organisations, especially with the current geopolitical climate, and the ever-changing cyber threat landscape due to cyber-criminals becoming more sophisticated with the way they utilise tools...
read more