Achieving a more sustainable data centre
Data centres are, by their very nature, highly power intensive, with everything from critical government functions to individuals enjoying streaming services at home contributing to a rapidly increasing level of power consumption. Indeed, many environmentally conscious organisations have begun to question whether data centres will ever be inherently sustainable, and if not, what their alternatives are, even considering that data centres in general are far more power-efficient than typical office IT rooms. Consider the following:
The UK is home to the second largest number of data centres in the world, with 452 in total, and 87 in London alone
UK data centres are responsible for 4% of the world's annual electricity consumption
Annual CO2 emissions from UK data centres are equal to the entire UK airline industry
These figures certainly make for sobering reading, but fortunately, tremendous strides have been made in the design and operation of data centres, ensuring data can be stored securely, and in full compliance with all applicable regulations, while maintaining an optimal Power Usage Effectiveness (PUE) rating. Indeed, forward-thinking data centre operators have formed the Climate Neutral Data Centre Pact, with the stated goal of making data centres climate neutral by 2030, as part of the wider European Green Deal.
Setting a new standard of sustainable hosting
At the forefront of this initiative, ARK's UK data centres are helping establish a greener approach to hosting the highest volumes of corporate data, with a number of design innovations. It is for this reason, as part of our wider commitment to sustainability and corporate social responsibility, that Vysiion hosts high volumes of customer data at these leading-edge facilities. Some of these innovations include:
Utilising steel over concrete wherever possible, minimising one of the leading causes of carbon emissions worldwide in the construction of new data centres and allowing 90% of building fabric to be recycled
Phasing out the use of diesel fuel in standby generators in favour of hydrogenated vegetable oil, supporting the long-term journey towards net zero
Reducing the energy utilised for cooling servers – one of the primary factors in data centres' overall energy consumption – through a unique evaporative air-cooling technique, utilising harvested rainwater (which has also reduced water usage by 85%)
Ultimately, the creation of more sustainable, energy-efficient data centres is not just a question of organisations' social responsibility – it is simply good business sense. As the entire UK is facing a steep rise in energy bills, a lower PUE will help mitigate the additional costs, resulting in tangible savings that can be invested in other areas of the business, and – ultimately – passed on to customers.
A final thought
In closing, we'd like to point out that it has been estimated that only 20% of the data stored in UK data centres is ever accessed again. Organisations who are keen to operate in a more sustainable, environmentally friendly way may very well be able to do so today by taking a close look at how they store and manage their data, which will make a tangible difference to their energy footprint. There are numerous ways this could be accomplished (migrating to S4 object storage, for example), so if you would like to explore what solutions, or combinations of solutions, will best suit your business and environmental goals, don't hesitate to contact us, as our experts will be more than happy to guide you.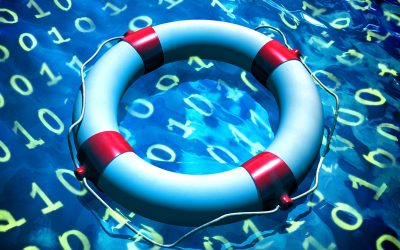 Benefits of Data Recovery for BusinessesData recovery is critical for all organisations, especially with the current geopolitical climate, and the ever-changing cyber threat landscape due to cyber-criminals becoming more sophisticated with the way they utilise tools...
read more