Designing, deploying, and supporting on premise, hosted and private cloud data centre solutions
Talk to our Data Centre experts today!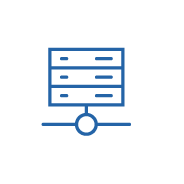 Affordable, pan‐government accredited highly secure and energy-efficient colocation hosting services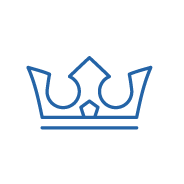 Supporting your digital transformation journey to Crown Hosting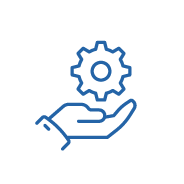 Our SC-cleared engineers are on-site
24 / 7  for a rapid response and successful resolution
Realise your digital ambitions
Our data centre experts will work closely with you to design and deliver an efficient, truly optimised infrastructure to realise your digital ambitions, integrating on-premise servers, our one-stop-shop colocation services, and Crown Hosting at Ark Data Centres – the UK government's data centre of choice.
A holistic, tailored service wrap
Our turnkey solution allows you to implement the exact combination of data centre services you require, from the initial design and implementation onward, including structured cabling and rack and stack, physical and data migration, commissioning, as well as ongoing monitoring and support.
Hands-on support, 24 / 7
Our data centre experts and service delivery teams are on-hand to provide support whenever and wherever you need it, using dedicated or shared resources, with tailored SLAs. At the same time, our Smart Hands engineers are always on-site, providing an extra level of responsiveness.
A proven methodology
Our tried-and-tested roadmap, drawing directly on our experience executing complex implementations in the most demanding sectors, takes the risk out of your data centre projects.
Access to fully-accredited Ark Data Centres
We provide cost-effective, secure, and resilient hosting for your infrastructure within Ark's Tier 3, energy-efficient data centres, with support from our specialist Ark data centre teams. These are the UK Government's data centre of choice and accredited to UK OFFICIAL classification as standard, with specific security enhancements available on an as-needed basis.
Bespoke solutions, based on your requirements
As a vendor-agnostic systems integrator, we will choose the most suitable solution and products, after taking the time to explore and understand your goals and requirements.
Effortless data centre migrations
We support organisations throughout their transition to Crown Hosting, providing all the migration and support services required to ensure projects are completed on time, to budget, and with zero data loss or compromise in security.
Robust cyber security
With our industry-standard security accreditations and the expertise of our security-cleared specialists, you can rest assured that your data is in safe hands.
Our Services
Vysiion draws on a wealth of experience of large‐scale, secure data centre migration projects, utilising best-in-class tools. This includes a 24 / 7 Network Operations Centre (NOC), on-site experts, and and ITIL aligned Service Desk, providing proactive support to ensure your business operations remain online.
We can build and commission a completely new infrastructure, physically move workloads into new data centre premises, including Crown Hosting, or migrate workloads into a Cloud infrastructure. Our one-stop-shop of data centre services can provide you with an end‐to‐end solution, or you can pick the services you need to supplement your own expertise, including:
Data Centre Infrastructure Design
Network Design and Provision
Our approach
Vysiion are industry leaders in the design and deployment of data centre solutions – both hosted and private cloud – that meet the most demanding security and compliance requirements, including connectivity to secure private networks (PSN, HSCN, RLI, SLI, etc).
As well as designing and supporting your on‐premise data centre infrastructure, Vysiion's unique relationship with Ark enables us to offer affordable colocation and hosting services within Ark's pan-government accredited, Tier 3, highly secure and energy-efficient UK data centres. These are the UK Government's data centre of choice and accredited to UK OFFICIAL classification as standard, with specific security enhancements available on an as-needed basis.
We also provide the full scope of data centre services to Crown Hosting customers, including responsive, 24 / 7 on‐site Smart Hands support. We can provide a comprehensive support service or very light touch, depending on your specific requirements.
As a vendor-agnostic systems integrator, Vysiion designs solutions that are tailored to your specific business needs, optimising the available capabilities, whilst ensuring a sustainable road map with a clear total cost of ownership.
Why Vysiion?
Vysiion's customers benefit from our agility as an SME, reducing the overheads and bureaucracy often associated with large systems integrators. This is coupled with our vast industry expertise and extensive security accreditations, providing assurance that our services meet the rigorous standards and compliance needs of both public and private sector organisations, providing mission critical services.
Vysiion works in partnership with a network of carefully selected suppliers to further enhance our own capabilities. Our technology expertise is recognised by our partner status with a number of key suppliers including Ark Data Centres, Microsoft, Dell Technologies, VMware, and Cisco.
Vysiion's helped us get to the point where we're confident we've got a strong infrastructure with a good security wrap around it, and our teams are becoming more self-sufficient.
The approach that Vysiion has taken has focused on our objectives and needs and has delivered a secure and scalable solution that will support us in the coming years
Featured Case Studies
Real-life examples of successful projects, executed in close collaboration
with Vysiion customers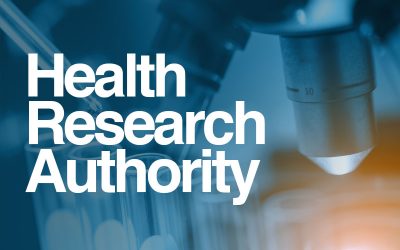 A stress-free migration to Crown Hosting for a UK leader in healthcare researchAbout the Health...
read more