Deterministic, secure, and robust solutions for critical infrastructure
Talk to our OT experts today!

Utility-grade connectivity, spanning every location in which you operate

Providing Access Control Systems to secure your mission critical sites
Delivering operational technology solutions in support of critical national infrastructure
Vysiion delivers operational technology solutions that support projects across critical national infrastructure, including utilities, renewables, and transport, built on a foundation of world-class connectivity.
Integration of your disparate systems
Securely and effectively integrating multiple sites and disparate systems demands optimal network connectivity and a robust cyber security ecosystem. Vysiion combines a high-performance network with an in-house, 24/7 NOC capability, and more than twenty years' experience in delivery of critical infrastructure.
Regulatory compliance assurance
Critical national infrastructure projects must meet the most stringent compliance requirements, particularly around NIS guidelines for cyber security and on-site health & safety. Vysiion's operational technology solutions have been created with the highest standard of compliance inherent in the design.
Strategic migration of legacy systems
The drive for smart solutions generating high volumes of complex data frequently reveals the limitations of legacy systems. Vysiion offers consultancy and project management that facilitates the migration of legacy operational technology to integrate with smart next generation solutions.  This ensures zero disruption and no compromise in terms of cyber security, providing a strong foundation for future growth.
Our Services
All operational technology projects Vysiion undertakes begins with a period of in-depth consultation, to determine the current state of the infrastructure, the short- and long-term objectives. An iterative design process then begins, including the delivery of detailed design packs, ensuring targets are met, quality is maintained, and the deployment is completed on time. 
Solutions are built in-house and subject to an intensive pre-staging phase before shipment to site, installation and commissioning. Following a formal handover process, you have the option to take 24/7 proactive monitoring to ensure potential security threats are identified and resolved, and patches are applied as needed.
Our approach
With an extensive track record of successfully delivering the most challenging projects, in the most challenging environments, combined with world-class network connectivity, we design, deliver, and manage critical infrastructure solutions that supports the ongoing growth of IoT and smart solutions.  
Drawing on this experience, we take a consultative, vendor-agnostic approach that recognises the unique challenges faced by the CNI and utilities sectors, while our highly experienced design engineers enjoy the support of a comprehensive network of specialists in operational technology, networking, and cyber security. Our solutions are built and tested at our own purpose-built facilities, in order to guarantee optimal quality, agile and efficient deployments.
Why Vysiion?
Vysiion combines more than twenty years of experience in the most complex sectors with a flexible, agile approach that supports ongoing innovation. This means we are a trusted technology partner for leaders in CNI and utilities, including 20 of the UK's 25 wind farms.
We are deeply committed to innovation in this field, and regularly share our expertise with other technology providers on a consultative basis, and have spearheaded numerous solutions in direct response to customers' evolving requirements.
Vysiion quickly recognised the need for both flexibility and security in defining and developing a solution to support SECOM's next phase infrastructure delivery. The approach is fully supportive of the Group's worldwide IT Strategy
The importance of managing and maintaining the archive data from the SWHT cannot be underestimated, and fortunately Vysiion understood this driver as well as our strong desire to offer more citizen-centric digital services in the future.
Featured Case Studies
Real-life examples of successful projects, executed in close collaboration
with Vysiion customers.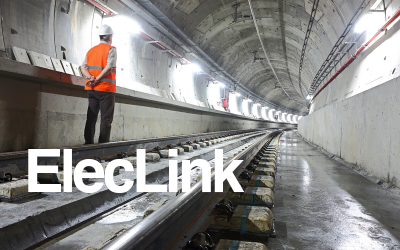 Providing active and passive infrastructure with real-time access control and security for Euro Tunnel.
read more