Affordable, pan‐government accredited highly secure and energy-efficient colocation hosting services, with 24 / 7 on-site support
Talk to one of our Colocation experts today!
Benefits
As well as accelerating your business strategy by freeing up office space and resources, our colocation solution delivers the following benefits:
An cost-effective, environmentally friendly solution
We chose Ark as our data centre partner because they offer world leading PUE and eco‐friendly cooling, in partnership with BladeRoom, ensuring your data centre infrastructure meets your environmental goals and reduces energy costs, with zero compromise in performance. Ark's data centres are the most environmentally efficient in the UK, saving customers on average around £1.1 million per megawatt and 6,000 tonnes of taxable carbon on an annual basis. Availability and resilience
Our colocation solution is hosted within Ark's purpose built, highly resilient Tier III data centres, on UK sovereign territory, separated by >50 miles for geographical diversity. We tailor our support services and SLAs to meet your business needs and can provide a dedicated team or shared resources to suit your budget, goals, and requirements.
Robust security and compliance
Ark's data centres are the UK Government's data centre of choice and are accredited to UK OFFICIAL classification as standard. Ark is the only data centre operator with pan-government accredited facilities at all levels of security, in line with CPNI guidance, and assured by NCSC, underpinned by our comprehensive SLAs. Our on-site data centre engineers are SC cleared and above, ensuring your data is in safe hands, 24 / 7. A smooth, secure migration process
We have extensive experience of large‐scale, secure data centre migration projects, and draw on this throughout each phase of the migration process, working in partnership with several leading server relocation companies to ensure the seamless, secure transition of IT infrastructure to new premises. Furthermore, as Ark's data centres are already pan‐government accredited, you will enjoy complete peace of mind that even the most stringent compliance requirements will be met.
Our Services
Vysiion's teams will work closely with you to deliver a data centre environment that grows with your business, whether that means deploying a completely new infrastructure or physically moving workloads to our colocation hosting environment. Our comprehensive range of data centre services allows you to select the exact combination of services you need to complement your own expertise:
Infrastructure migration
Working in partnership with established server relocation and IT migration companies, we ensure the seamless transition of IT infrastructures into our colocation facilities
Data centre infrastructure design
Designing world-class infrastructure from the ground up, in full compliance with all applicable regulations across the most challenging sectors
Ongoing support and monitoring
Including Smart Hands, supported by robust SLAs
Rack and stack
Managing all rack and stack activities from unpacking kit to removal of packaging following successful installation, in line with the agreed processes and procedures
Data migration
Following agreed approach and plans, and utilising industry standard data migration toolsets to ensure an efficient migration process that avoids any security risks or data loss
Our approach
Vysiion can commission, design, and build a completely new highly secure, highly available infrastructure at scale, or physically move workloads into our colocation facilities, enabling you to take advantage of Ark's state-of-the-art data centre premises and our expertise, while retaining full control of your budget.
We work with many public sector organisations with demanding security requirements and are adept at working with a range of customers with differing requirements and integrating solutions which meet specific security and compliance standards, such as those which are connected to secure private networks (PSN, HSCN, RLI, SLI, etc).
Our Smart Hands service is designed to provide flexible, effective support, and is tailored to your exact needs, with tasks and instructions configured to individual requirements, processes, and policies.
Why Vysiion?
Vysiion works in partnership with Ark Data Centres to deliver our colocation services, putting the capabilities of these world-class data centres at your fingertips, with your public sector customers just a cross-connect away.
Vysiion's deep experience within the public sector means we appreciate the need for responsive support, delivered by skilled and experienced specialists. That's why we provide 24 / 7 Smart Hands services (including remote management, installation services, and equipment troubleshooting assistance), delivered by our on‐site, SC-cleared support engineers, allowing us to offer the most robust SLAs.
Vysiion's helped us get to the point where we're confident we've got a strong infrastructure with a good security wrap around it, and our teams are becoming more self-sufficient.
The approach that Vysiion has taken has focused on our objectives and needs and has delivered a secure and scalable solution that will support us in the coming years
Featured Case Studies
Real-life examples of successful projects, executed in close collaboration
with Vysiion customers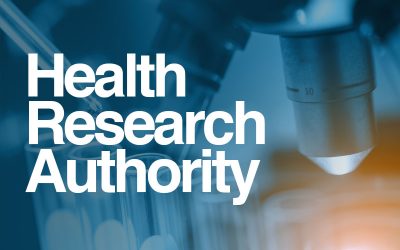 A stress-free migration to Crown Hosting for a UK leader in healthcare researchAbout the Health...
read more