Crown Hosting Migration-as-a-Service
Supporting your digital transformation journey to Crown Hosting
Talk to one of our Crown Hosting experts today!
With our unique relationship with Ark Data Centres and extensive experience within the public sector, Vysiion are a one-stop-shop for the migration and support services that guarantee a seamless transition to Crown Hosting.
Streamline the Migration Process
Public sector organisations are increasingly opting for Crown Hosting as a trusted, secure, and cost-effective environment for their data centre infrastructures. But as a trusted technology partner for the public sector, we understand that any data centre migration exposes an organisation to risk and the potential loss of business continuity.
Vysiion's expertise in this area, close working relationship with the CHDC team, and in-depth knowledge of Crown Hosting Data Centre campuses – including technology, layout, security, and all related processes – enables us to streamline the migration process, and provide the most responsive ongoing support.
Years of hands-on data centre migration expertise
encompassing the full project life cycle, including discovery, design and build, migration, support, and secure decommissioning, minimising risk, and ensuring ongoing business continuity
Support from digital transformation experts
Our teams of experienced, SC-cleared IT professionals deliver digital transformation and network solutions, while flexible support with shared services provides you with economies of scale and ongoing cost savings.
On‐site 24 / 7 Smart Hands support
for all Crown Hosting customers, providing remote management, installation services and equipment troubleshooting assistance for solutions at multiple security levels.
Stress-free procurement
We are on the Crown Hosting Framework, along with a range of others, including the relevant CCS frameworks: G‐Cloud, Digital Outcomes and Specialists (DOS2), and Technology Services 2 – RM3804 and JOSCAR. Drawing on these proven methodologies, we are able to provide both standard serviced wraps and custom provisioning, supported by stringent, comprehensive SLAs
Our Services
Take the stress out of your migration to Crown Hosting. Vysiion has the experience, expertise, and capabilities to take the stress out of migrating your existing infrastructure to Crown Hosting or designing and delivering a whole new infrastructure. Our engineers are present at the CHDC site, 24 / 7, which, combined with all our other services, enables us to provide hands-on support and tailored solutions throughout the entire project lifecycle.
Project Management
Each stage of the migration process is overseen by qualified Project Managers, experienced in managing complex data centre migrations, following our established PRINCE 2 methodology, based on practical experience in the most challenging sectors.
Planning and Assessment
Vysiion's Solution Owners, Technical Architects and Service Architects are highly qualified and experienced in planning and assessing infrastructure and support solutions for customers and recommended solutions that satisfy future business and technical requirements.
Design and Build
Our Technical Architects and Consultants will design and deliver an IT infrastructure environment that is resilient, scalable, secure, and cost-effective, drawing on our deep knowledge of the Ark Data Centres and CHDC.
Migration
We will deliver a comprehensive strategy, to ensure a seamless migration of your infrastructure and data to Crown Hosting. We use established migration toolkits – proven approaches to the various migration options and are experienced in getting the best out of the software tools required to perform migrations.
Support and Monitoring
We are able to provide a fully managed, ITIL aligned, end-to-end support service, or deliver specific services to complement your internal support teams' expertise. Our engineers are on-site 24 / 7 to keep your services up and running and your data secure.
Optimisation
Vysiion is able to offer support and assistance in monitoring all aspects of the service to highlight opportunities for optimising your solution. This way, we ensure the solution evolves with your business, maintains ongoing compliance, and offers numerous opportunities for new cost savings and efficiencies.
Why Vysiion?
Vysiion has a unique partnership with Ark Data Centres, delivering Smart Hands services for ARK and the Crown Hosting environment. Our engineers are on-site 24 / 7 and know the Crown Hosting data centres inside out, including the data centre layouts, structured cabling, network connectivity and telco POPs.
We combine this knowledge with years of experience migrating services to Crown Hosting and providing continued support services for mission-critical infrastructures to offer bespoke transformation solutions to the public sector, including defence, healthcare, police, and central/local Government. Our comprehensive service wrap and proven methodology for migrating public sector workloads into Crown Hosting, in partnership with leading server relocation specialists, enables us to work closely with customers to define their digital transformation strategies.
Security is in our DNA. All our services are delivered by our experienced and trustworthy IT professionals who are security cleared to SC level and above, enabling us to deliver digital transformations and network solutions at varying security levels, in full compliance with government standards.
Vysiion's helped us get to the point where we're confident we've got a strong infrastructure with a good security wrap around it, and our teams are becoming more self-sufficient.
The approach that Vysiion has taken has focused on our objectives and needs and has delivered a secure and scalable solution that will support us in the coming years
Featured Case Studies
Real-life examples of successful projects, executed in close collaboration
with Vysiion customers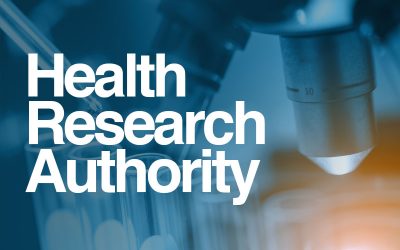 A stress-free migration to Crown Hosting for a UK leader in healthcare researchAbout the Health...
read more