Digitalisation and effective data management in offshore renewables
As is the case with numerous other sectors, organisations operating in the field of offshore renewables generate more data on a daily basis than any other time in their histories – a trend that shows no sign of slowing down. Offshore windfarms, and similar sites, generate petabytes of data that must be stored, secured, and managed. While there are certainly challenges involved here, the opportunities are immense. When these high volumes of unstructured – and frequently highly siloed – data are collated in a form that can be effectively analysed, the resulting insights will help drive new efficiencies and cost savings, a higher level of operational resilience, and greener approaches to supplying energy across the UK.
Other sectors – healthcare, for example – have already made strides in establishing best practice in this area, which means now is the ideal time to consider how the lessons learned can be applied to offshore renewables.
Bringing together multiple sources of data through digitalisation
A key consideration in offshore renewables is the number of different sources of data involved in an effective operation, both in terms of the physical hardware and the number of different teams and companies working in partnership. This includes:
Hardware data, from turbines, other onsite equipment, and the numerous vessels that make up the supply chain and marine operations
Weather data generated by buoys
Data on the performance and wellbeing of on-site staff
Collectively, these disparate sources of complex data place considerable demands on connectivity and all too frequently lead to the aforementioned siloing. As a result, data analytics efforts, which already require specialist knowledge, become considerably more complex, limiting opportunities for true data-driven decision-making.
Digitalisation of infrastructure across the offshore renewables sector is the answer here, utilising IoT technology to create a properly interconnected infrastructure across sites. The advantages this will offer in terms of automating the tracking of processes and assets should be obvious, as should the increasingly popular use of smart meters to provide consumers with better value for money. Automated monitoring and alerting will allow any potential incidents to be quickly identified and resolved, help avoid downtime, while also allowing assets and resources to be redeployed where they are most needed, helping to maximise the ROI and increase the infrastructure's overall resilience and scalability.
This should be complemented by the centralisation of all this data through a single, fully integrated platform, providing a high-level view of all offshore operations. When data is consolidated in an actionable form in this way, it can be used to model critical operations in order to identify opportunities for improvement. For example, the daily operation of the specialist vessels used for repairs to cables and similar complex tasks can be accurately simulated, ensuring they are deployed whenever and wherever they are most needed, reducing both fuel expenditure and the complexity of scheduling routine maintenance and marine operations. With such processes and technology in place, organisations will quickly see numerous immediate benefits, including more efficient supply chain management, tangible long-term cost savings, and the streamlining and automation of ongoing processes.
But beyond these practical improvements, the improved integration and visibility of the technology infrastructure underpinning offshore renewables will offer numerous additional benefits in terms of CSR and – in turn – consumer confidence in the sector…
Balancing business goals with environmental ones to deliver greener energy across the UK
As the public become increasingly conscious of organisations' ethical practices and expect them to actively demonstrate robust CSR efforts, the drive towards net zero continues to pick up pace. Indeed, the Energy Digitalisation Taskforce was recently established by the Department for Business Energy and Industrial Strategy (BEIS), Ofgem, and Innovate UK to support these efforts, ensuring digitalisation strategies across the sector would not only achieve more efficient, cost-effective operations, but help establish a more sustainable, environmentally friendly model for supplying energy across the UK.
For example, the automated monitoring of heat and carbon emissions, both onsite and at offsite storage facilities will massively streamline this traditionally time-consuming and laborious task, bringing organisations ever closer to net zero without compromising the effectiveness of their employees. Furthermore, access to accurate metrics on the effectiveness of carbon reduction initiatives across an organisation will provide consumers with tangible evidence of their commitment to CSR.
How Vysiion is supporting the digitalisation of the UK's renewables sector
Vysiion has long served as a trusted partner for the offshore renewables sectors and continues to support industry leaders along this journey, delivering the technological foundation for pioneering digitalisation efforts while ensuring they are executed in line with both business goals and consumer expectations. We are well aware that digitalisation in the renewables sector is often just as much a cultural challenge as a technical one, and therefore take a consultative, flexible approach to even the most challenging projects, on the most remote sites, including the majority of the UK's offshore windfarms. Click here to find out more.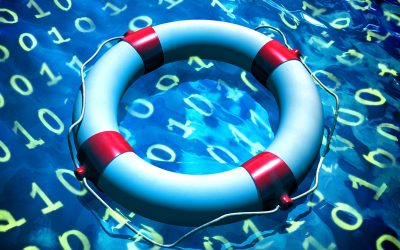 Benefits of Data Recovery for BusinessesData recovery is critical for all organisations, especially with the current geopolitical climate, and the ever-changing cyber threat landscape due to cyber-criminals becoming more sophisticated with the way they utilise tools...
read more