Managed implementations, ensuring a seamless digital transformation for the entire workforce
Talk to one of our IT Managed Service experts today!
Stress-free onboarding for Microsoft Office 365
Vysiion's experts will work closely with internal teams throughout the deployment of Office 365, delivering training, consultancy and bespoke documentation to ensure the entire workforce can immediately make full use of its capabilities.
Consistent, robust implementation of corporate IT policies
The consistent application of corporate security policies is an increasing challenge for the modern distributed workforce. To help maintain a robust security policy, Vysiion can deploy cutting-edge systems and provide practical support around best practice. 
A stress-free transition to a new way of working
With the rise of hybrid working, widespread migration to Office 365, and the increasing popularity of BYOD models, it is more important than ever that end users are provided with both the tools and support to excel.
Our Services
Through this collaborative, partnership-based approach, off-the-shelf and bespoke solutions can be delivered on time, to budget, and in full compliance with all applicable regulations and corporate policies. For example, hybrid solutions can be implemented, linking Office 365 to Private Cloud solutions.
Our approach
Vysiion takes a two-pronged approach to implementations, considering technical and cultural aspects equally. We work closely with internal teams to establish what their end users require to deliver their best.
The technical side of the implementation encompasses in-house design and testing of the proposed solution, utilising our full portfolio of solutions to create a project plan that delivers the desired results, while achieving tangible cost savings.
The cultural side involves guiding teams throughout every stage of the deployment, ensuring solutions have been designed according to their requirements and that they are provided with the support they need. This can include training, policy development, or the delivery of bespoke documentation, as required.
When combined within a comprehensive project plan, this methodology guarantees successful, stress-free implementations that provide a launchpad for future growth and innovation.
Why Vysiion?
Vysiion has conducted numerous digital transformation projects across a number of challenging sectors, and developed a deep understand of the challenges involved in successful implementations – from identifying solutions that combine performance, security, and cost control, to minimising disruption to daily operations and providing bespoke training for end users.
We combine this experience and expertise with an enterprise-class network and 24/7, UK-based service desk, allowing us to offer a holistic approach to project implementations that ensures end users can enjoy the greatest possible benefits from IT transformation.
Vysiion quickly recognised the need for both flexibility and security in defining and developing a solution to support SECOM's next phase infrastructure delivery. The approach is fully supportive of the Group's worldwide IT Strategy
The importance of managing and maintaining the archive data from the SWHT cannot be underestimated, and fortunately Vysiion understood this driver as well as our strong desire to offer more citizen-centric digital services in the future.
Featured Case Studies
Real-life examples of successful projects, executed in close collaboration
with Vysiion customers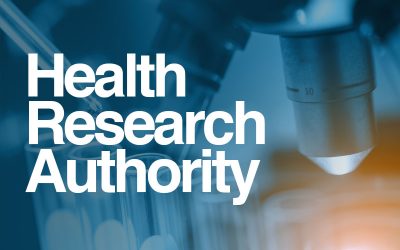 A stress-free migration to Crown Hosting for a UK leader in healthcare researchAbout the Health...
read more