Critical Network Connectivity
Utility-grade connectivity, spanning every location in which you operate
Talk to one of our Critical Network Connectivity experts today!
Benefits
Vysiion has deep experience in both IT and OT and their increasing convergence, providing a unique perspective on how best practice is evolving and how world-class connectivity fits into a wider technology ecosystem. From edge to core, we design, deliver, and support bespoke network connectivity solutions that effortlessly integrate with the wider service wrap, resulting in secure, scalable, and high-performance infrastructure.
Complete network optimisation
Vysiion will work closely to ensure your network provides resilient, reliable connectivity across every location in which your teams are active, including the most challenging environments and offshore locations.
Stress-free migration of legacy hardware
With the management of cumbersome legacy infrastructure an increasing concern for numerous organisations, Vysiion will work closely with internal teams to implement a phased, secure migration process that minimises disruption and delivers a truly futureproof infrastructure. 
Edge Communication Technology
With the increased deployment of smart devices to improve operational efficiency, the ability to collect and share data in real time is key. Vysiion has expertise in the design and deployment of all types of fixed and wireless solutions. From low bandwidth, low powered, wireless technologies, to high bandwidth resilient 5G, microwave radio, and fibre links. Vysiion have experience in the provision of secure and resilient communications for the most critical of applications.
A holistic cyber security ecosystem
A robust portfolio of cyber security solutions, tailored to the unique challenges of network and communications infrastructure, guarantees protection against the latest threats, with a 24 / 7 NOC providing hands-on support.
Our Services
Vysiion designs, deploys and supports mission-critical network infrastructure, that is secure, resilient, and highly dependable. As new technologies are introduced, Vysiion are adept at the migration of legacy technologies onto efficient and innovative platforms that can be scaled for growth.
Time deterministic network hardware
Ruggedised, hardened IP Solutions
Narrowband, low powered, edge technology
Vysiion take best fit technology to create high performing edge to core network solutions that meet the most onerous customer demands. Engineers are technically qualified and have the correct levels of competency to work in the most challenging environments, providing design consultancy through to 24/7 on-site support.
Our approach
Using the experience gained over 20 years of delivering mission critical network infrastructure, the Vysiion team understand the technology and applications that we support. Working closely with clients, Vysiion provide an agile, innovative and practical approach to their designs, ensuing that the demands of legacy and emerging applications can be met.
Once designs are approved, Vysiion have the systems and process to manage the build, commission and support of complex hybrid edge to core solutions, frequently supporting mission critical applications in demanding operational environments.
Featured Case Studies
Real-life examples of successful projects, executed in close collaboration
with Vysiion customers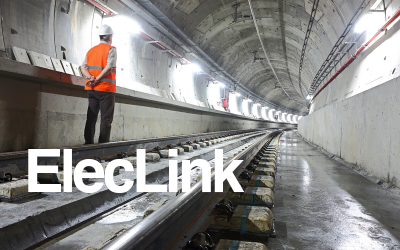 Providing active and passive infrastructure with real-time access control and security for Euro Tunnel.
read more