Operational Technology Security & Surveillance
Protecting your assets with

 

fully integrated, compliant

 

integrated security solutions
Talk to one of our Security and
Surveillance experts today!
Benefits
Vysiion understand the specific challenges involved in securing OT/CNI environments and protecting the wellbeing of all on-site staff. By designing and delivering bespoke, compliant, and fully integrated operational technology security and surveillance systems, Vysiion support organisations across the defence, utilities, and CNI sectors in their duty to provide safe, secure sites – even in the most challenging and remote locations. 
This ensures that protection against criminal conduct, acts of god, and human error becomes intrinsic to the wider infrastructure, allowing any incidents to be quickly identified and resolved, avoiding any harm to personnel or equipment and supporting the development of a more robust security posture. 
Our Services
Vysiion's operational technology security & surveillance solutions are bespoke to each site, in order to accommodate the most challenging sites and compliance requirements. These solutions are maintained by a team of leading technology experts, with years of hands-on experience delivering successful outcomes across the defence, utilities, and CNI sectors, allowing Vysiion to serve as a trusted technology partner and ensure that staff, visitors, and assets are kept safe, 24/7/365.
The available solutions include: 
Motion detection

 

Perimeter CCTV

 

Perimeter intrusion detection (fenceline detection)

 

Audited secure gate control

 

Audited secure door access

 

Door and window monitoring

 

Building CCTV

 

Thermal cameras

 

Control room monitoring with video wall

 

Security lighting

 
Our approach
Vysiion takes a consultative approach to all physical security and surveillance deployments, interpreting or developing a set of Site Specific Operational Requirements (SSOR), in order to guarantee an efficient, successfully deployment. This begins with a comprehensive onsite survey, to ensure the specifics of the existing OT security infrastructure have been fully understood. 
The specifics of each survey will be bespoke to each site, but will typically encompass the following categories: 
Beyond the perimeter

 

Perimeter

 

Within the site

 

Security

 

Assets

 
Once these areas have been thoroughly assessed and project specifications agreed upon, suitable designs can then be developed, drawing on Vysiion's well-established network of trusted suppliers and solutions, including CPNI accreditation, when required. 
Based on these findings, a fully integrated service wrap will be proposed and agreed upon, in order to fulfil all current requirements, while leaving plenty of scope for future agility and scalability. 
Why Vysiion?
Vysiion is a trusted technology partner for organisations across the UK's CNI and utilities sector, with more than twenty years delivering cutting-edge solutions that bring together IT and OT to meet these sectors' stringent requirements in terms of security, compliance, and scalability. 
"Vysiion quickly recognised the need for both flexibility and security in defining and developing a solution to support SECOM's next phase infrastructure delivery. The approach is fully supportive of the Group's worldwide IT Strategy."
"The importance of managing and maintaining the archive data from the SWHT cannot be underestimated, and fortunately Vysiion understood this driver as well as our strong desire to offer more citizen-centric digital services in the future."
Featured Case Studies
Real-life examples of successful projects, executed in close collaboration with Vysiion customers.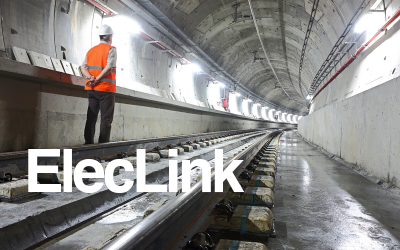 Providing active and passive infrastructure with real-time access control and security for Euro Tunnel.
read more