What does the 'Internet of Bodies' mean for the Defence and CNI sectors?
Wearable technology has been around for some time now, with many of us owning wrist-mounted devices to monitor our fitness and get more out of our workout routines. When these technologies originally emerged, many of them were based on monitoring sweat, but they are becoming increasingly sophisticated, and increasingly trackable.
Implantables represent a major step forward, offering 'biological scaffolding' that can be placed under the user's skin without risk of rejection, providing automatic biometric displays via luminescence. When such technology is connected to the Cloud – creating the so-called 'Internet of Bodies' – the possibilities are multiplied. For example, implantable sleep monitoring technology is currently a work in progress.
Potential applications of this evolving technology across the defence and CNI sectors include:
Monitoring the health and safety of active police officers and members of the armed forces
Tracking the efficacy of training programmes, driving ongoing improvements and better ROI
Optimising agent wellbeing in contact centres and control rooms by tracking stress levels, ensuring measures can be put in place to minimise this
Providing real-time monitoring for on-site staff at CNI sites across the country, including challenging or remote locations
Developing a clearer understanding of how stress levels differ in the office, compared to working remotely, and how this can be managed
The path to the Cloud and its ongoing cyber security and compliance challenges
For this technology to be able to collate data in a secure, actionable form, connection to the Cloud is essential, but this presents a number of challenges for defence and CNI organisations, who depend on private Government Clouds, and must adhere to the strictest compliance requirements when it comes to the storage and management of data. With the increasingly higher volumes of data stored in Cloud environments with each passing years, any wearable technology designed for these sectors must be Cloud-ready by design, and offer IT teams maximum control by allowing individual capabilities to be turned on or off on an as-needed basis in order to ensure compliance is maintained. Off-the-shelf commercial devices will no longer be suitable, as even Bluetooth appliances are banned in government environments, for example.
Driving a new standard of wellness across the defence and CNI sectors
As wearable technology evolves to suit the defence and CNI sectors' singular requirements, it is important not to neglect the human factors involved, if the greatest possible benefits are to be delivered. With the technological foundation in place, wellness programmes must evolve to make effective use of the data gathered in order to help staff fulfil their potential without compromising their health and wellbeing.
Listen to the full debate: Watch the Wearable solutions for improving performance and wellbeing webinar as part of the Defence iQ Digital Transformation Series.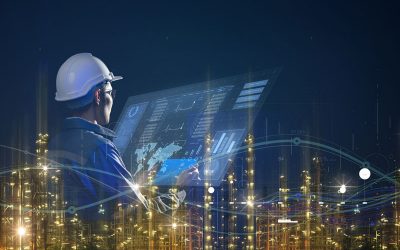 Establishing a new model for OT security in a turbulent geopolitical climateWith highly aggressive, coordinated attacks on the UK's critical national infrastructure predicted in the months ahead, optimal security of operational technology ecosystems should be treated...
read more