Benefits of Data Recovery for Businesses
Data recovery is critical for all organisations, especially with the current geopolitical climate, and the ever-changing cyber threat landscape due to cyber-criminals becoming more sophisticated with the way they utilise tools and resources.
In the Cyber Security Breaches Survey 2022 by the UK Department for Digital, Culture, Media & Sports stated that 39% of the UK businesses reported cyber breaches and attacks in 2021. One in five reported to have been impacted negatively, and the average cost of cyber-attacks for medium and large businesses was reported to have risen to £19,400. Cyber security and data breaches are not something organisations can avoid, regardless of industry or size. It's a matter of when it will happen and being fully prepared.
What is Data Recovery?
Data Recovery involves storing your critical data safely and the ability to restore clean and uncorrupted replicas when you encounter data loss caused by unexpected events such as system failures, data hacks, ransomware, or even human errors. There are several methods used to recover data. However, the majority of the businesses now invest in advanced and trusted cyber resilience software that delivers quick recovery solutions which help reduce downtime and avoid costs.
Benefits of Data Recovery
Cyber security breaches and data loss can happen to any organisation, at any time, and due to many reasons. Many businesses have different ways to minimise cyber threats, such as training staff and raising awareness, following the governance approaches and policies, cyber insurance, risk management plan, etc. However, having a recovery plan is just as or even more crucial. Preventive methods alone are not enough.
All businesses, big or small, must have a data recovery plan and methods prepared that protect all critical data obtained as well as helps get them back up and running swiftly.
Here are five top reasons why your organisation must have a good data recovery plan and solution in place:
1. Security & Maintaining Brand Reputation
In the past few years, the number of data breaches and theft has risen as cybercriminal attacks have continued to become more sophisticated. Now, organisations can lose critical data, leading to data leaks and identity thefts, resulting in a hefty fee, damage to their brand reputation, and customer loss.
Having a well-established data recovery strategy and solution helps fully prepare organisations. A secure and quick recovery process will allow organisations to continue their business operations without lengthy disruptions.
2. Reliable & Uncorrupted Data Replication
Businesses must have a good data recovery strategy and implement an established software solution that offers a data replication functionality. This allows businesses to retrieve clean and immutable copies of reliable data, allowing for a quick recovery without having to suffer costly downtime and helps save resources.
3. Competitive Advantage
A well-established data recovery solution means you have a competitive advantage over your competitors. Businesses that come across cyber-attack and data breaches suffer from downtime. As their customers seek services from other operational organisations who can guarantee the safety of their data, they lose hundreds and thousands of customers.
A most recent example is when The Works was forced to shut down their 526 shops after a hacker gained access to their computer systems, which meant the business suffered from downtime and their customers were happily purchasing from their competitors.
4. Avoiding Costly Fines
Cyber-attack is reported to be occurring every 11 seconds, and in 2021, the average cost of a cyber-attack was $13 million meaning organisations are no longer able to avoid cyber-attacks. If left unprepared and unequipped, cyberattacks can be increasingly destructive to businesses.
Integrating an advanced data recovery solution that can store data safely and protect them from malicious cyber-attacks can help businesses avoid hefty fines and prepare for changing threat landscape and ever-changing sophisticated cybercriminals.
5. Maintaining Compliance Standards
Under the data privacy regulation, organisations must safely store any data they collect from their customers, employees, partners, and other parties. Failure to do so can result in a very substantial fine.
Every organisation must take all the fundamental actions of cyber security, which involve reviewing backups and having a recovery plan. A good data recovery strategy and reliable recovery software will ensure that organisations follow the cyber security standards and are compliant.
Data Loss Solution
An advanced and efficient backup and recovery tool will allow businesses to automate their data recovery process with minimum effort. When looking to invest in the right data backup and recovery solution for your business, you should consider the following factors:
1. Your Data Lifecycle Management (DLM) strategy
2. Efficiency and Control of the Data Recovery Tool
3. Security and Corruption Detection
4. Encryption Functionality
5. Advanced storing and recovery process
6. Recovery time and expert support
Dell's Data Cyber Recovery Solution
Protecting and recovering your data quickly after a cyber-attack requires a proven and modern solution, and Dell's Cyber Recovery solution provides just that. The Cyber Recovery Vault and consequent CyberSense offer an advanced approach to quick data recovery, leveraging the latest tools to detect and defend against ransomware and other sophisticated threats.
Offering quick recovery of critical data following a cyber-attack, the vault contains immutable copies of data in an offline air-gapped solution isolated from the primary network. The data is protected and unreachable during the attack presenting a failsafe should the worst happen to your organisation. Utilising CyberSense, the data being copied into the vault is continuously scanned for corruption and malware in a triage stage before being passed into the vault. In using this, it acts as an insurance policy ensuring already protected and secure data cannot be compromised at a later stage.
Enhance your Cyber Recovery Plan using Dell's Cyber Recovery Vault. Book your free Dell & Vysiion Workshop for a 1-to-1 exploration of your current strategy and how the solution can bolster your cyber resiliency.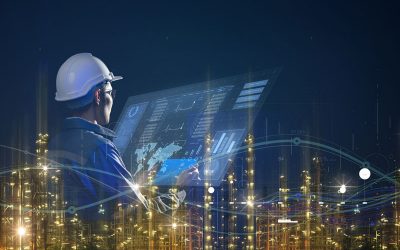 Establishing a new model for OT security in a turbulent geopolitical climateWith highly aggressive, coordinated attacks on the UK's critical national infrastructure predicted in the months ahead, optimal security of operational technology ecosystems should be treated...
read more