The first steps to developing an infosec culture within your organisation
What is infosec?
Infosec – information security – is the practice of securing organisations' information, physical or digital, against any potential breaches, where critical data could be stolen, deleted, or modified. It is a subsection of cyber security that focuses exclusively on the protection of corporate and customer data. While the concept is ostensibly simple, in practice, there are multiple dimensions to it, including application security, cloud security, cryptography, infrastructure, incident response, and vulnerability management.
Why organisations cannot afford to neglect their infosec responsibilities
In an increasingly data-driven world, where organisations must consider a wide range of obligations from regulations like the GDPR, a robust infosec policy, taking the various elements listed above into account, is vital – not just in terms of compliance, but also the potential reputational and financial damage that frequently results from breaches.
Such policies must be deployed in parallel with an effective cyber security infrastructure that will not only guard against all current threats, but also allow the latest threat intelligence to be immediately and effectively acted upon, ensuring organisations remain one step ahead of cyber criminals as their methods grow more devious and sophisticated.
Once this foundation is in place, the next step is to consider the most frequently neglected, but nonetheless vital aspect of effective security: your company culture.
Embedding infosec within your company culture
As with many aspects of security and data protection, infosec is just as much about people as it is technology. Indeed, as recently as 2021, human error rather than technological vulnerabilities remained the primary cause of organisations' security breaches. Even the most sophisticated security infrastructure will prove ineffective if staff at all levels are not aware of their individual responsibilities and make them a routine part of their working lives, whether they're working at the office or remotely.
Here are a few practical ways you can start putting this into practice:
Make sure all infosec policies have been properly communicated. Employees must be properly trained on corporate infosec policies and the current cyber security landscape, with regular refreshers as they evolve.
Encourage everyone to get involved. Make sure employees have spaces – either in person or online – to discuss security challenges and concerns. An engaged workforce will help embed infosec best practice at all levels.
Make reporting incidents as easy as possible. Employees should be able to quickly report incidents with minimal delay, so the appropriate security specialist can intervene and, if necessary, escalate.
Offer regular infosec reporting. Regular security bulletins, drawing on both current threat intelligence and internal analytics will ensure employees are aware of any potential threats to be aware of and any new security updates that have been implemented.
The key infosec accreditation you must be aware of
The subject of infosec can initially seem overwhelming, particularly when it comes to securing your infrastructure and putting an effective security policy in place, but help is available in the form of the ISO 27001 accreditation. Assessed by the International Standards Organisation, this globally recognised accreditation assesses organisations' ability to design, deploy, and maintain an effective Information Security Management System (ISMS), with a primary focus on infosec, but also touching on physical security, legal considerations, and organisational priorities.
This offers a proven methodology for infosec best practice, while also providing customers and partners with full reassurance that an organisation is fully committed to the highest standard of data protection and manages its processes and systems accordingly.
Beginning your own infosec journey
Cultivating a true infosec culture within your organisation – like any lasting cultural change – demands patience, persistence, and clarity around your short- and long-term goals, combined with the support of trusted security experts, with demonstrable experience within your sector.
At Vysiion, we take a holistic viewpoint when considering our customers' requirements, with cyber security inherent in the design of all our solutions.We follow NCSC best practice incorporating frameworks such as NIST on our project builds to ensure all compliance obligations are met. In addition to both IT and OT cyber solutions, we offer a comprehensive range of physical security solutions, including access control and CCTV, to help reduce the risk of insider threat.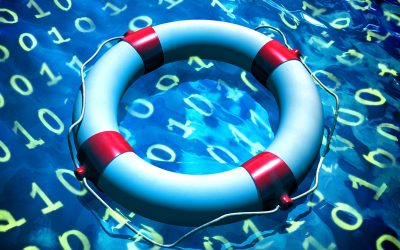 Benefits of Data Recovery for BusinessesData recovery is critical for all organisations, especially with the current geopolitical climate, and the ever-changing cyber threat landscape due to cyber-criminals becoming more sophisticated with the way they utilise tools...
read more