Dudgeon Wind Farm
Supporting shore-to-shore, onshore and offshore communication and infrastructure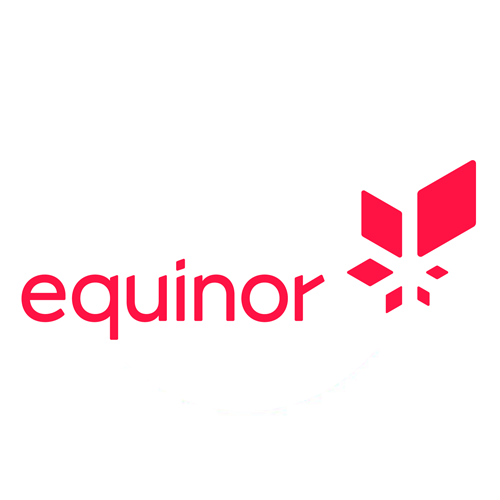 About Dudgeon Wind Farm
The Dudgeon Offshore Wind Farm, operated by Equinox (formally Statoil), is a £1.5bn project to harness offshore wind to support more than 400,000 UK homes. The 402mw offshore wind farm will be located about 20 miles off the coast of Cromer in North Norfolk. This project is a serious supporter of the UK's renewable energy commitments, with renewables typically currently supporting between 16-25% of the UK's energy requirements.
The Challenge
Vysiion has been working to support the Dudgeon development since its inception and its most recent contract award, through Siemens Transmission & Distribution, is to support the critical communication infrastructure.
The scope includes the design, project management, supply, installation, configuration, testing and onsite commissioning at the Onshore 132kV Substation in Necton and remote Marine Operations Centre at Great Yarmouth, as well as the Offshore Substation Platform and its associated 67 Wind Turbines.
The relationship with this project commenced in 2015 and before the Necton site was completed when Vysiion were asked to install a temporary 100Mbp/s leased line circuit to the site in order to provide both Siemens and construction site workers access to Internet services.
In addition to the main link, Vysiion also provided a number or analogue voice (PSTN) lines and a fully equipped voice (IP based) and data network within the site accommodation cabins. Once the Necton Control Building is completed in 2016, Vysiion will install a fully redundant, permanent 100Mbp/s link to that building.
In a separate contract for Carillion plc, Vysiion also provided the onshore fibre optic cabling infrastructure connecting the beachhead to Necton substation (47Km x 2 routes).
The Solution
Vysiion Provided:
A resilient Synchronous Digital Hierarchy (SDH) transmission backbone between the Necton substation and the Offshore Substation Platform
The communications subsystems and associated infrastructure to support the Offshore Transmission Owner's (OFTO) Supervisory Control And Data Acquisition (SCADA) LAN, Wind Farm Operator's (WFO) SCADA LAN, Wind Turbine Generator's (WTG) SCADA, CCTV, Intruder Detection and Telephony services.
The remote communications at Great Yarmouth to give operational staff secure and controlled access to those systems.
The passive fibre and structured cabling infrastructure both onshore and on the Offshore Substation Platform including connectivity to the wind turbine strings.
The network interface connectivity for several 3rd party systems such as UHF/VHF Radio, Export Cable Distribute Temperature Sensing (DTS), Metering and Monitoring, Protection/Intertripping, Navigational Aids and Meteorological Observation.
A full installation of the WI-FI network both at the Necton Substation and Offshore Substation providing wireless communications coverage to key areas, both within buildings and externally.
In addition and with security being of prime concern Vysiion will help to bolster security at Necton by installing a fibre optic 'Perimeter Detection System'. This system will immediately alert the Control Room staff at both Necton and Great Yarmouth in the event of a site intrusion.
As part of this the installation of the harsh environment CCTV system at the Equinor O&M facility in Great Yarmouth forms part of a wider security system incorporating the Platform, Substations and O&M offices with CCTV cameras able to gather high quality footage of all incidents in real time.
To support the overall security the wind farm is protected from unauthorised access to various networks by a DMZ, a highly secure Layer 3 network and firewall security platform. Vysiion is responsible for coordinating, designing and configuring the interface of systems within its scope to the DMZ, ensuring the correct implementation of Network and Client Security Policies, Risk Assessment and Migration, Applications, User Requirements, Industry Standards "Best Practice" and Compliance.
Provide the fibre optic connectivity between the Necton Onshore 132kV Substation Control Room and National Grid's 400kV Substation (Telecom Room).
Solution Benefits
A resilient and secure communication infrastructure between onshore and offshore
Secure and controlled access for operational staff
The passive fibre and structured cabling infrastructure both onshore and on the Offshore Substation Platform including connectivity to the wind turbine strings.
Physical security solutions to keep the site secure – a Perimeter Detection System and harsh environment CCTV system as part of a wider security system.
"The relationship with Siemens and Carillion on the Dudgeon project is of particular interest because it highlights Vysiion's ability to work with high quality primary contractors and also deliver, from day one, at many levels of the infrastructure programme. At Dudgeon for instance Vysiion is currently delivering consultancy services to ensure that 3rd party systems comply with Equinor's stringent Information Security policies, including a comprehensive Risk and Vulnerablity assessment."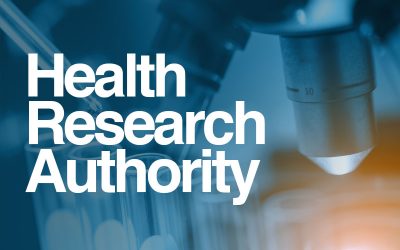 A stress-free migration to Crown Hosting for a UK leader in healthcare researchAbout the Health Research Authority The Health Research Authority (HRA) was established in December 2011 to promote and protect the interests of patients in health research and to...
read more