The new IoT: How 2022 will deliver the next phase in Smart technology's evolution
We live in an increasingly interconnected society – a trend that encompasses not just the devices we utilise every day in our personal lives, but the way industries manage their resources, optimise their processes, enable effective cross-site collaboration, and continually improve service quality. As we enter 2022, the concept of the Internet of Things (IoT) is well established, and – driven by the increasing convergence of IT and OT in Smart technology – is poised to enter the next phase in its evolution, as part of the wider move towards Industry 4.0. Indeed, Farnell recently predicted that the number of IoT devices in circulation will have tripled by 2030, reaching more than 25 billion.
In this way, we are very much in the early days of a new IoT, where multiple technologies will collectively transform the way organisations collect, analyse, and act upon the data generated across their sites on a daily basis. So, as we enter 2022, let us consider what we anticipate will be the most crucial developments in Smart technology and the IoT and how they can be utilised to make this a reality…
Connectivity underpins everything
With cross-site communication and collaboration a growing priority, and Cloud adoption accelerating at an unprecedented rate, secure, resilient connectivity is a critical requirement for organisations at all levels. With many sectors having transformed their connectivity throughout 2020 and 2021 in response to the COVID-19 pandemic, now is the ideal time to take advantage of this enhanced level of security and performance to accelerate the adoption of Smart solutions. This journey becomes even smoother if organisations' connectivity providers are able to deliver and integrate additional solutions that support these innovations. This will not only accelerate the uptake of Smart solutions, but optimise the deployment process, ensuring organisations can enjoy the full range of benefits as soon as possible.
The hidden potential of our video cameras
Video cameras are a familiar part of the infrastructure at utilities and manufacturing sites, and are also well-established in numerous urban areas, playing a critical role in the maintenance of robust security ecosystems. However, once they are properly interconnected, and the data they gather translated into an actionable form via intelligent analytics, their potential extends much further. In utilities and manufacturing sites, the implementation of Smart cameras can reveal powerful insights into how processes can be optimised, and resources utilised more effectively, leading to tangible cost and time savings. At the same time, local government organisations can gain a better understanding of footfall within town and city centres – from both staff and citizens.
Stress-free asset tracking
The effective, real-time tracking of high-value assets is a critical priority for numerous sites, both to ensure efficient operations and maximise the ROI of the initial investments. The interconnection of such assets, allowing for the automation of tracking, eliminates the need to manually log where critical assets are at any given time and streamlines the scheduling and execution of routine maintenance, creating significant time savings and – in the case of healthcare sites – ensuring patient care is never compromised by the availability of resources. This, in turn, will support a holistic approach to operations management, freeing staff to focus on their duties and the delivery of exceptional outcomes.
Digital Twins deliver deep insights and new opportunities
Taking the above concepts to the next level, Digital Twins create a digital replica of a physical environment. This may utilise IoT devices to feed real-time sensor data into a model, or it may be a Virtual Reality (VR) recreation of an environment that creates a full virtual map of a Smart building. Regardless of which approach is utilised, the purpose is to model the relationships and interactions between the physical objects, machinery, people, and business processes in order to gain new insights into potential optimisations and improvements.
To this end, creating a Digital Twin allows us to use sensor data to identify individual issues, then streamline the process of reporting and escalating them, wherever necessary. While the advantages in terms of efficiency, managing operational costs, and maintaining overall visibility are immediately obvious, this is just the beginning…`
Smart technology comes of age
Much of the technology to implement these solutions is already here and readily available. The question, then, is how to design and implement the foundation of the new IoT while staying within budget, avoiding any disruption to day-to-day operations, and ensuring the resulting infrastructure possesses the desired resilience, flexibility, and scalability. What this will look like in practice is likely to vary from sector to sector and organisation to organisation, which makes close collaboration with trusted technology providers critical to the success of such projects.
At the time of writing, the new IoT is only just beginning to reveal the full range of opportunities it offers, but already looks set to transform the way Smart technology is utilised – including within organisations who have thus far been slow to embrace it. Indeed, at Vysiion, we are already working with many customers on such projects, drawing on our deep experience in cyber security, CNI, and longstanding partnerships with leading organisations in traditionally challenging sectors to design and deliver flexible, scalable, and high-performance solutions that fulfil even the most stringent security and compliance requirements.
We look forward to continuing along this path throughout 2022, working with our customers establishing a new standard of best practice around how Smart technology is utilised and ensure the new IoT achieves its full potential.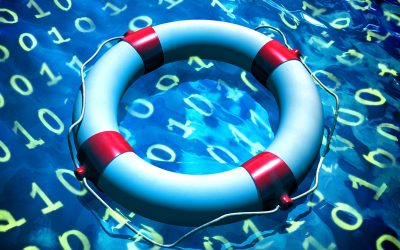 Benefits of Data Recovery for BusinessesData recovery is critical for all organisations, especially with the current geopolitical climate, and the ever-changing cyber threat landscape due to cyber-criminals becoming more sophisticated with the way they utilise tools...
read more