Exponential-e acquires specialist critical infrastructure and IT solutions supplier Vysiion
The acquisition will combine Exponential-e's innovative connectivity, cloud and security portfolio with Vysiion's significant sector expertise and relationships
Exponential-e – the British cloud, network and Unified Communications (UC) provider – has announced the acquisition of infrastructure solutions specialist, Vysiion. The acquisition will see the alignment of Exponential-e's and Vysiion's respective portfolios and expertise. This will provide customers with enterprise-wide digital solutions and consultancy, focused on delivering solution outcomes for our clients' projects in both public and private sectors.
Wiltshire-based Vysiion delivers integrated turnkey solutions providing critical infrastructure into sectors such as utilities, defence, central and local government, and emergency services. Exponential-e will benefit from Vysiion's vast industry expertise, extensive security accreditations and existing deep relationships, enhancing its own industry access.
Ongoing funding and the integration of Exponential-e's wide spectrum of technology solutions and capabilities will enable Vysiion to deliver on its future growth plans and strategy. Exponential-e's extensive services portfolio will underpin Vysiion's delivery of complex deployments across cloud, network services, security, voice and ongoing managed services.
Lee Wade, CEO of Exponential‐e commented: "This is an exciting opportunity for Exponential-e. Vysiion is a high quality company that has been built by the dedication and commitment of its staff over many years. Having worked together on previous projects, we knew there was a very close measure-of-fit between our respective companies. The complementary nature of our products, services, skills, experience, relationships, clients and capabilities is huge. Our culture, values and ethos are an exact match. And the dedication of our respective staff members in delivering true customer service excellence to our clients is a mirror image.
In reality, the Vysiion journey began in 1971, led by the industry veteran Bruce Brain with RFL. But this is not the end of an era, but rather the start of an exciting continuum of that era. It's a very welcome addition to the Exponential-e brand. Vysiion will continue to trade under the same name and brand, but it will be supported by Exponential-e's wider portfolio as an 'Exponential-e group' company which, as of today, will have 700 employees."
Bruce Brain, Chairman of Vysiion added: "With the acquisition of Vysiion by Exponential-e, Vysiion can continue to build upon its original strategy of utilising its strong reputation within the Utilities market of delivering and supporting Critical National Infrastructure (CNI) to support the creation of a significant IT services provider that successfully serves the large and rapidly growing Public and Private sector. Exponential-e provides Vysiion with access to a wider depth of services and will allow us to pursue larger opportunities. Exponential-e is a fantastic cultural fit and, going into the next phase for Vysiion, will be a great home for our staff and customers."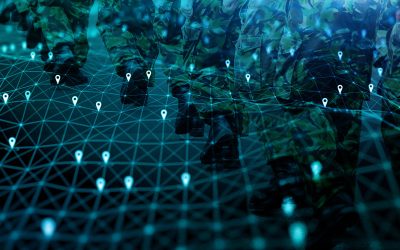 Vysiion wins new contract with the Ministry of DefenceBuilding on its longstanding partnerships...
read more