New enhanced capabilities available from Vysiion on G-Cloud 12
Vysiion is pleased to announce that we have widened our suite of services available on G-Cloud 12. The recent acquisition of Vysiion by Exponential-e, earlier this year, has allowed us to further enhance our capabilities and expertise. Exponential‐e is a British Cloud, Network and Unified Communications (UC) provider with an innovative Connectivity, Cloud and Security portfolio. Together, we have unparalleled capabilities in Connectivity and Security Assurance.
On top of our existing services – which include Cloud Infrastructure Design and Build, Managed Device‐as‐a‐Service, and Vysiion Scout – Vysiion is now able to offer new Cyber Security and Cloud services:
Cloud Online Back-up
Managed CSOC (Cyber Security Operations Centre)
Secure DR-as-a-Service
Vulnerability Management
Vysiion is a trusted supplier across the Public Sector, including Central Government, Local Government, MOD, and Blue Light organisations. Our breadth and depth of experience enables us to deliver complex deployments across Cloud, Network, Security, Voice and ongoing Managed Services.
As well as our significant sector expertise, Vysiion also works in partnership with many suppliers to enhance its own capabilities. We have established deep relationships and established strategic partnerships with a number of key suppliers, including UKCloud, AWS, Microsoft, IBM Bluemix (IBM Cloud) and Ark Data Centres, the home of Crown Hosting Data Centres. We also have strong vendor partnerships with the likes of Dell Technologies, VMware and Cisco.
Peter Clapton, Vysiion's CEO, said "Leaving aside COVID‐19 and the ensuing disruption that has impacted us all, 2020 has been a positive and exciting year for Vysiion, our staff, and stakeholders. The sale of the business to Exponential‐e has been an accelerant for strong and strategic growth, and we are delighted to announce the launch of a number of additional products and services on our G-Cloud 12 submission. This builds on our past and current success, supporting our continued investment in our team and collective ambition to be the best in what we do."
For more information on any of our G‐Cloud services, or if you are interested in hearing more about what we offer, contact our sales team on 01249 446500 or email cloudsales@vysiion.co.uk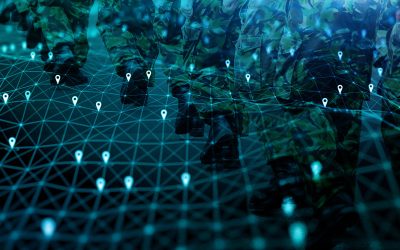 Vysiion wins new contract with the Ministry of DefenceBuilding on its longstanding partnerships...
read more